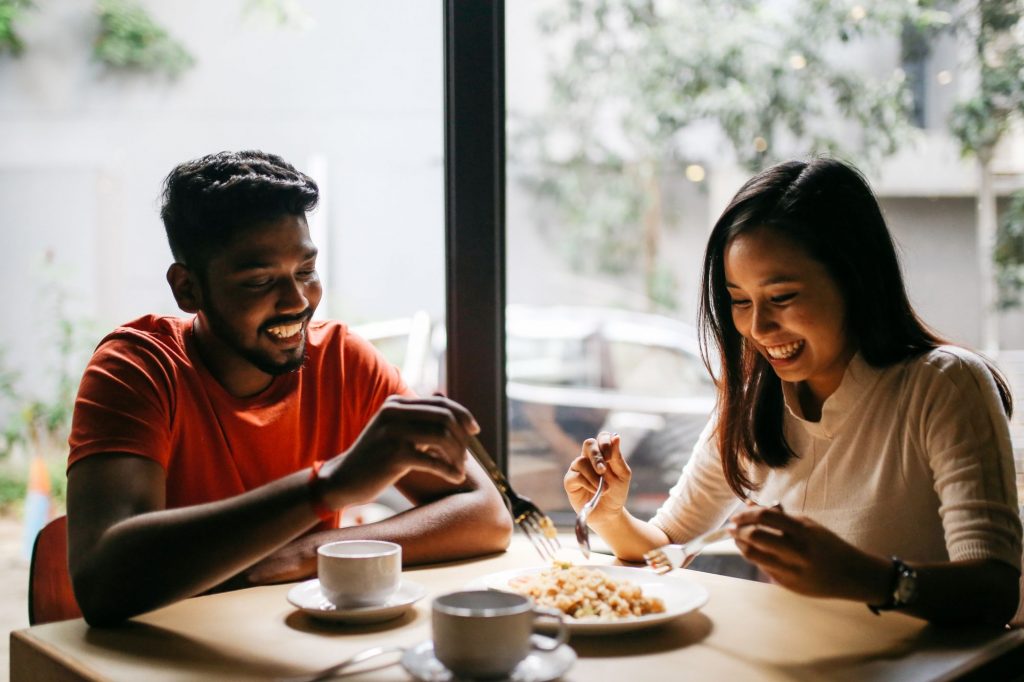 Durant, OK is many things. It's the capital city and headquarters of the Choctaw Nation of Oklahoma. It's the principal city of the Durant Micropolitan Statistical Area and is dubbed the Magnolia Capital of Oklahoma.
But there's one thing only the locals are privy to: the fact that it's home to some of the most amazing restaurants in Bryan County. If you're visiting the area, be sure to book at table at these places:
Main Street Barbecue
42 West Main Street, Durant, Oklahoma 74701
Main Street Barbecue is where to go when you want good food that's also good for you. This local favorite takes pride in serving its patrons only the finest grass-fed, hormone-free meats and side dishes made with the freshest all-organic produce. Their must-try fare includes their famed St. Louis-style ribs, pulled pork, and an outstanding fried catfish. The restaurant currently accepts limited diners, but you can also call ahead and pick up your order.
Roma Italian Restaurant
121 West Main Street, Durant, Oklahoma 74701
This award-winning restaurant brings an authentic taste of Italy to the residents of Durant. Some of the classic Italian dishes worth trying are the pizza Margherita, jumbo cheese ravioli, and shrimp alvino. Their signature offering, the Roma Special, is an indulgent chicken-and-sausage sauté with roasted red bell peppers, ham, and black olives in a white wine cream sauce with just a touch of marinara. Or give the fantastic linguini tutomare with mussels, clams, calamari, scallops and marvelous alla panna sauce a try. The restaurant is now open for dine in and curbside pickup.
Jalapeno's Mexican Grill
902 North 1st, Durant, Oklahoma 74701
If it's mouthwatering Mexican food you're hankering after, the place to go is Jalapeno's Mexican Grill in the heart of Carytown. Their white queso, carne asada, and fajitas are crowd favorites, as are their enchiladas and taco salad. They offer a daily lunch set as well as regular specials for as low as $2. The restaurant also carries alcoholic beverages to go with the excellent food. Jalapeno's is currently open for both dine in and takeout.
Opera House Coffee
202 West Evergreen Street, Durant, Oklahoma 74701
Don't let its name fool you — Opera House Coffee offers much more than just a good cup of joe. Stop by in the morning to grab a French press coffee and their delectable blueberry muffin. Drop in for lunch and order the Soprano, a signature panini made with ciabatta, mozzarella, tomatoes, basil, and balsamic vinegar. And for dinner, pair their cranberry kale salad with a glass of wine or their Mexican chile lemonade. The joint has opened its patio to diners, though you can order takeout as well.
Magnolia Cafe
901 North 1st Avenue, Durant, Oklahoma 74701
Craving some comfort food? Magnolia Cafe has you covered. This establishment specializes in Southern comfort food, and is especially famous for its coconut cream pie, cherry cobbler ala mode, cornbread, meatloaf in special gravy, and buttermilk fried chicken. This joint is open from breakfast through to dinner, so you can grab a bite of comfort any time of the day. You can either dine in or order food for takeaway.
Of course, this is just a small sampling of the area's rich food scene. If you'd like to call this city home, allow Servants Heart Realty formerly Lake Texoma Real Estate Company to tell you more about the Durant, OK real estate market. Just call 580.246.0010 or send an email to realtor(at)russ-parker(dotted)com.