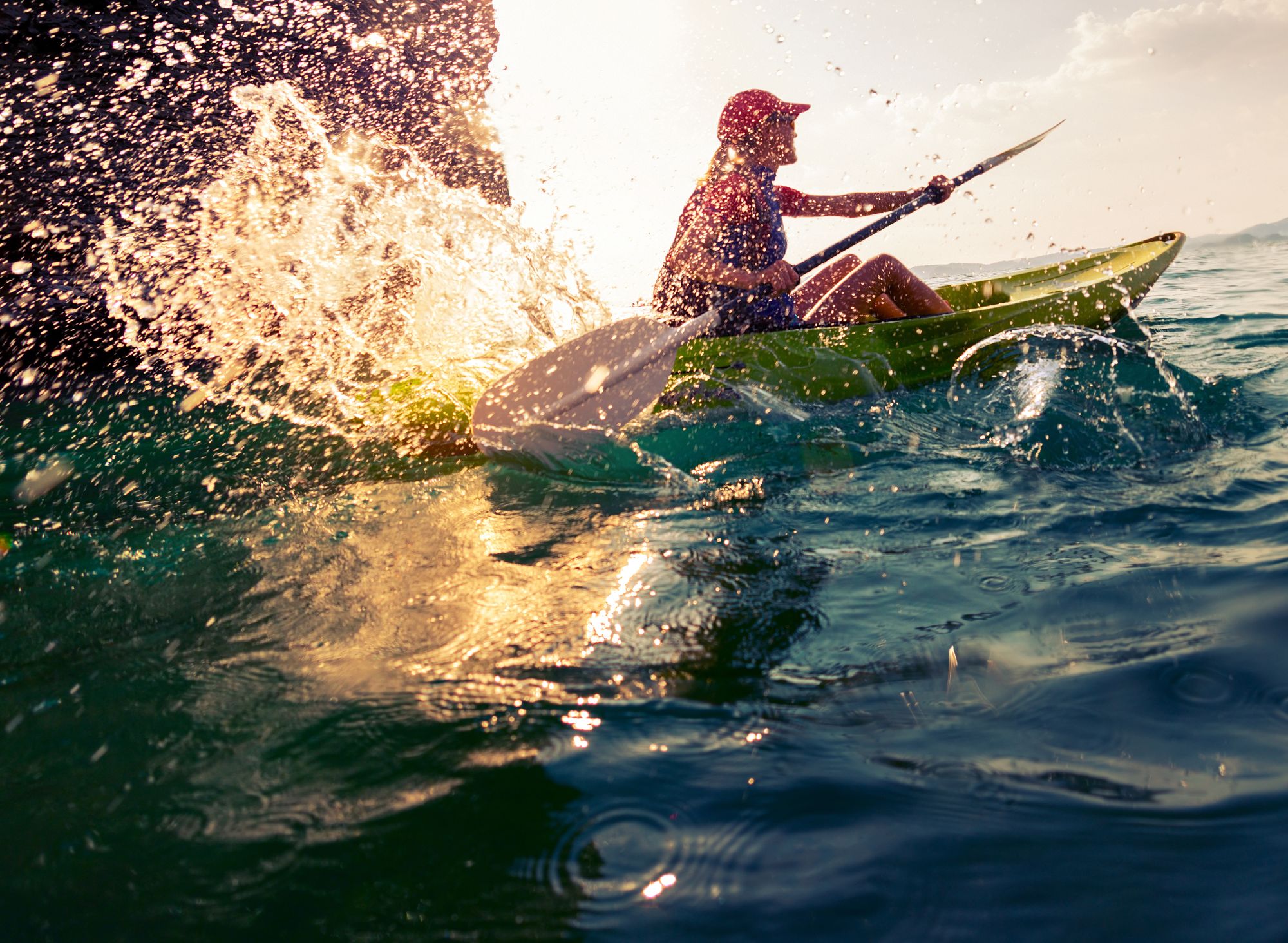 When you're right in the middle of two scenic lakes, short of developing fins, you take like a fish to the water and enjoy what the lakes have to offer. This is the principle embraced by the city of Madill, OK.
Small as it may seem in maps, Madill is big in terms of economic growth – and why not? Its proximity to Lake Texoma (Lake Murray is a little farther away to the east) gives this place the opportunity to maximize the volume of visitor arrivals and transform itself into an exciting tourist hub!
Check out all the fun activities you can do in and out of the water when in Madill:
A less than 30-minute drive going southeast from Madill will bring you to Lake Texoma State Park. Whether you're here for a rip-roaring adventure or for communing with nature, you can do that all and more here.
The most popular activity here is fishing, as the lake is known as the "Striper Capital of the World." Anglers flock here from far and wide to take part in various fishing tournaments held here.
Apart from fishing, the state park has a variety of amenities for those who love the water and for landlubbers alike. Check out their watercraft rentals if you want to go canoeing, boating, or kayaking. There are also fully equipped campsites in the area, as well as RV parks. The trails are perfect for hiking and biking. Moreover, you'll find a diverse collection of wildlife roaming the grounds and rare migratory birds by the lake's banks.
It doesn't get any wetter and cooler than this adrenaline-pumping activity called hydro flight, and you can experience this in Madill's Water Wings of Texoma. The staff will train you on how it's done using a water jet pack and hoverboard and soon enough, you'll be taking to the air like a pro! Safe yet exciting, it's an experience you can have on your own or with family and friends.
If you're feeling lucky, you'll want to visit the Madill Gaming Center. The facility has reopened for business, this time with safety protocols in place to protect both patrons and casino staff from infections. Choose from among the rows of e-gaming and slot machines here and find your fortune!
Three resorts to choose from
Madill gives you not just two choices but three for having some R&R by the lake:
Little Glasses Resort & Marina. Found in the north part of Lake Texoma, this resort prides itself in its "finest water playground on the lake." It is also strategically located near other tourist spots like the Fort Washita Historic Site & Museum.
Texoma Shores Resort. Park your RV here and enjoy a host of amenities from picnic sites to boat launches, as well as cabins and a motel. Walk to the fishing pier here and fish to your heart's content.
Bridgeview Marina & Resort. If you want a memorable family outing then this is the place to go. Among the special amenities here are a gazebo and a bait and tackle shop within the grounds.
Consider living near all these wonderful venues and enjoying the lake 24/7 by setting your sights on Madill, OK real estate. We at the Lake Texoma Real Estate Company can help you with that. Call us at 580.564.6216 or email us at realtor(at)russ-parker(dotted)com.