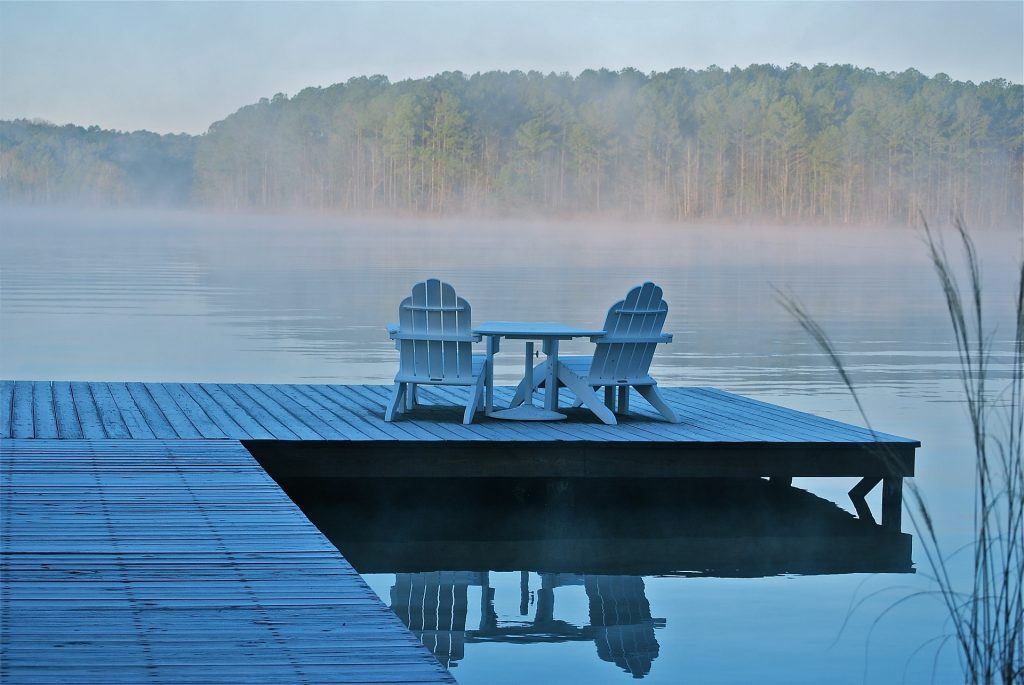 If you're planning to buy Lake Texoma real estate, but don't know where or how to start, here are a few tips for embarking on a home search that will help you find the perfect waterfront getaway.
Assess your lifestyle
With so many Americans looking to buy properties in less densely populated vacation towns during the pandemic, Lake Texoma seems like the obvious choice for buyers in search of more living space in a scenic environment. But before you take the plunge, it's always a good idea to make an honest and realistic assessment of your current lifestyle.
Whether you're buying a home by the lake or the ocean, waterfront homes lend themselves to a certain kind of lifestyle. To begin with, ask yourself how much time you intend to spend on the property, what kind of activities you expect to enjoy while on Lake Texoma, and whether you'll be renting out the place for some of the year.
Determine if the lake meets your needs
There are many reasons to live by the lake – boating, swimming, and fishing are wonderful pastimes that allow for physical distancing. However, make sure that the waterfront property you're buying can realistically accommodate your lifestyle. For example, if you insist on boating, consider buying a waterfront home with private docks, and so on.
Lake Texoma offers countless opportunities for swimming and sunbathing with its sandy beach and numerous coves. You'll also find boat launches at various points around the lake if your waterfront home does not have a private boat slip.
Look into frontage
Frontage refers to the area of the property that sits along the water. Each property will be valued differently, but generally speaking, the more frontage, the higher the asking price. Before making an offer, assess the frontage of the property and inquire about the condition of any lake-facing walls and dock facilities.
Never skip the home inspection
As with any home purchase, it is never advisable to skip the home inspection. This will help you uncover any flaws or defects with the property that need to be addressed before moving forward with the transaction. Lakefront properties, in particular, are exposed to the elements and are subject to wear and tear, especially if the home previously served as a rental.
Shop around for wind and flood insurance
Explore your policy options before making an offer on a waterfront property. This will help you safeguard your investment as well as give you peace of mind. Shop around for an insurance provider and ask for referrals from friends and family in order to get sufficient coverage and favorable terms.
Make sure all expenses are accounted for
In addition to the down payment, monthly mortgage payments, closing costs, insurance, and homeowners association (HOA) fees, there may be other costs related to the purchase that haven't been accounted for. The on-going costs of homeownership typically include repairs and maintenance work. If the property isn't up the scratch, you might also need to set a budget for upgrades and renovations.
Find an agent today
If you're ready to find a waterfront home in the area, let Servants Heart Realty assist you. Contact us here. You can also reach the team at 580.246.0010 and Realtor(at)Russ-Parker(dotted)com for more information. We can't wait to hear from you.