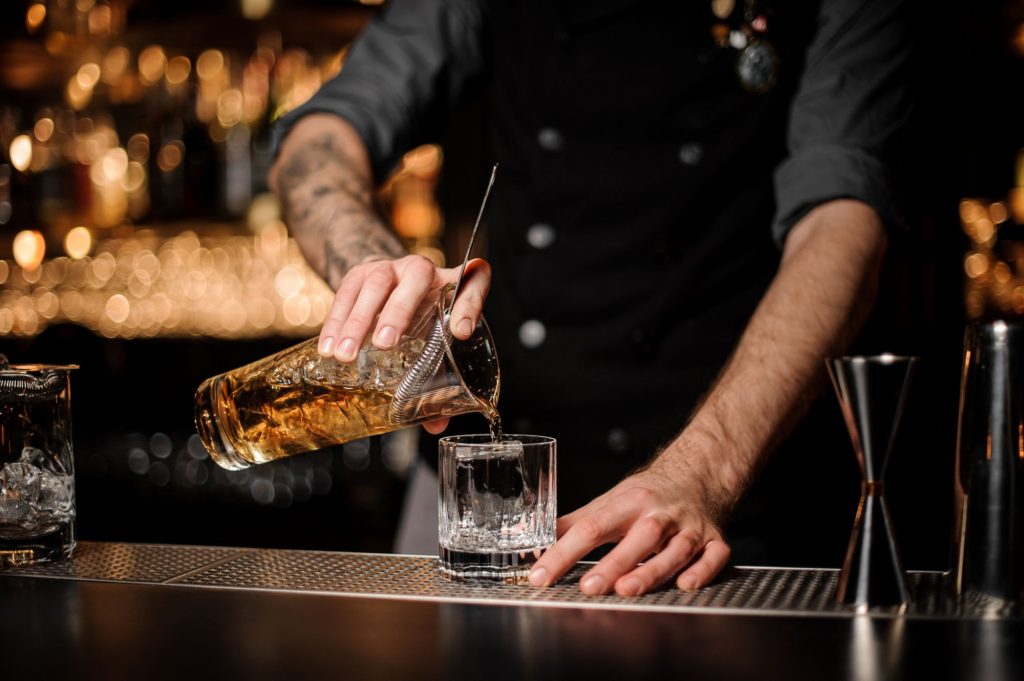 The great thing about Lake Texoma is that you're just a short boat ride away from both Texas and Oklahoma. And if you're a fan of the nightlife, you'll be glad to know that both states really know how to have a good time.
No matter which side of the border you're at, there'll always be a fantastic experience to be had. Check out our top places to visit below:
Live it up in Oklahoma
If you buy Lake Texoma real estate, you'll be in close proximity to Oklahoma's best happening spots, such as:
Choctaw Casino and Resort
4216 US-69, Durant, OK 74701
There are so many ways to have a great night at Choctaw Casino and Resort. To begin with, there are 98 table casino games and 46 poker tables at which you can while your time away. But it also has a sports bar, a 20-lane bowling alley, a movie theater, a laser tag arena, and even an arcade. The Grand Theater regularly hosts live performances by top acts, while guests can catch free shows at Gilley's.
Bubba's Brewhouse
9125 US-70, Durant, OK 74701
Southern hospitality and amazing music come together at Bubba's Brewhouse, one of the premier live music venues in Oklahoma. Artists from all over the country, including the likes of Copper Chief, Jeremy Studdard, and Jake Worthington have made a pit stop at this popular joint. It recently updated its facilities to include a volleyball pit, picnic tables, and a fire pit seating area.
Sneaky Tiki Restaurant and Brewery
3264 US-70 B, Mead, OK 73449
If you're looking for a good time and some good grub, head over to Sneaky Tiki Restaurant and Brewery. All the food is home-made and prepared fresh daily. Be sure to try the Royal Red Shrimp and sample their signature Irish Red Ale. There's always live music at the venue, and it holds special weekend events such as karaoke night.
Party it up in Texas
Buying Lake Texoma homes for sale also grants you access to many of the best hotspots in Texas, such as:
903 Brewers
1718 S Elm St, Sherman, TX 75090
For the finest craft beers in Texas, there's no better destination than 903 Brewers. It offers a bevy of excellent brewed beverages, including the award-winning Sasquatch Imperial Chocolate Milk Stout and Kilt Switch Scotch ale. It also serves excellent burgers, pizzas, and chicken wings along with its great drinks.
Pelican's Landing Waterfront Restaurant
500 Harbour View Rd, Gordonville, TX 76245
How does looking across Lake Texoma while sipping drinks, sampling scrumptious food, and enjoying good company sound to you? That's exactly what you can expect from Pelican's Landing Waterfront Restaurant. It's also a popular venue for special events, including band performances, wine tastings, and gourmet dinners.
Old Iron Post
101 N Travis St, Sherman, TX 75090
The Old Iron Post used to be a dry goods store in the 1870s, but it's now one of the trendiest bars in the area. The joint offers over 100 different beers, and has drinks specials during the afternoons. It also hosts live music performances, watch parties for sporting events, and other fun activities year-round.
Indeed, the great nightlife is just one of the perks of purchasing Lake Texoma property for sale.
If you'd like to learn more about the area, just call 580.246.0010 or send an email to realtor(at)russ-parker(dotted)com.