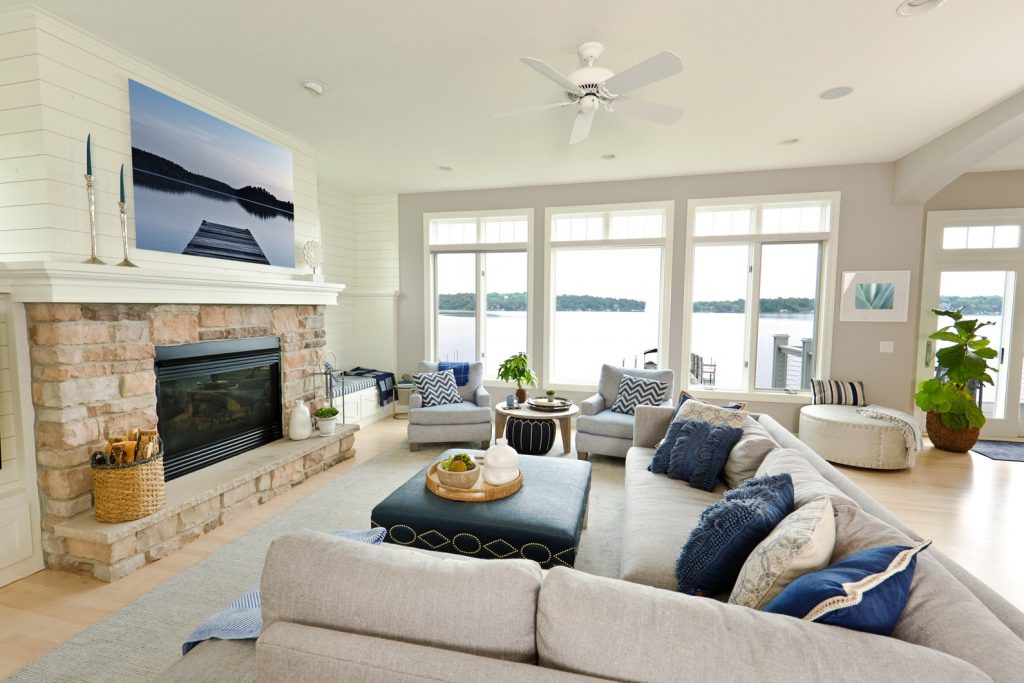 Lake Texoma homes do a wonderful job of selling themselves but that doesn't mean that you shouldn't develop a solid marketing strategy to sell your property. Here's what you need to know about selling your waterfront home during the pandemic.
Stage your home
Home staging is the practice of styling a property with (usually rented) furniture, décor, art pieces, indoor plants, and more. This helps buyers imagine how they might decorate the space and make it their own. There are many benefits to home staging, including:
Staged homes typically sell for 17% more than comparable non-staged properties on average
95% of staged properties sell in just 11 days or less – that's 87% faster than similar non-staged homes
40% of buyers' representatives believe that home staging has an impact on buyers' perception of the property
83% also said that it makes it easier for prospective buyers to visualize the property as their own home
85% of staged properties sold for 5% to 23% over the list price
75% of sellers received a return of 5% to 15% of a typical home staging investment of 1% of list price
Professional staging can cost hundreds to thousands of dollars depending on the size of the property, the number of rooms to be staged, and length of time on the market, among other considerations. But the price is worth it – agents believe that professional staging can help sellers avoid costly price reductions down the line.
If you don't know where to start with waterfront home staging, the National Association of Realtors (NAR) reports that the most commonly staged rooms are the living room (93%), kitchen (84%), primary bedroom (78%), and dining room (72%).
To reduce the costs of home staging, it's not necessary to stage every room. Prioritize the rooms that matter most to buyers – that includes the kitchen and the primary bedroom.
Virtual staging is another cost-effective option that makes use of software to render furniture, wall paint, and home accessories into photos of empty rooms. It does away with the need for physical furniture and allows buyers to imagine how to style the home before making an actual visit to the property.
Take high quality photos
87% of buyers who use the internet to search for homes say photos are the most useful feature of real estate sites. As buyers increasingly rely on the internet to find properties during the pandemic, sellers must invest in high quality, high resolution photos to make their listings stand out.
It's worth investing in the services of a real estate photographer and videographer for top quality raw footage and professional editing. An experienced photographer will know how to highlight the property's best features without misleading buyers.
Promote your listing
Once you have virtual staging and professional photos and videos, you need to promote your listing by making it available on the MLS, major real estate sites, and your own dedicated real estate website. This will help you reach a wider audience who might be interested in viewing the property and making an offer. You can also use social media and email marketing to reach a targeted audience.
If you're ready to list your waterfront home, Servants Heart Realty is here to assist you. Message us here. You can also contact us at 580.246.0010 and Realtor(at)Russ-Parker(dotted)com for more information.