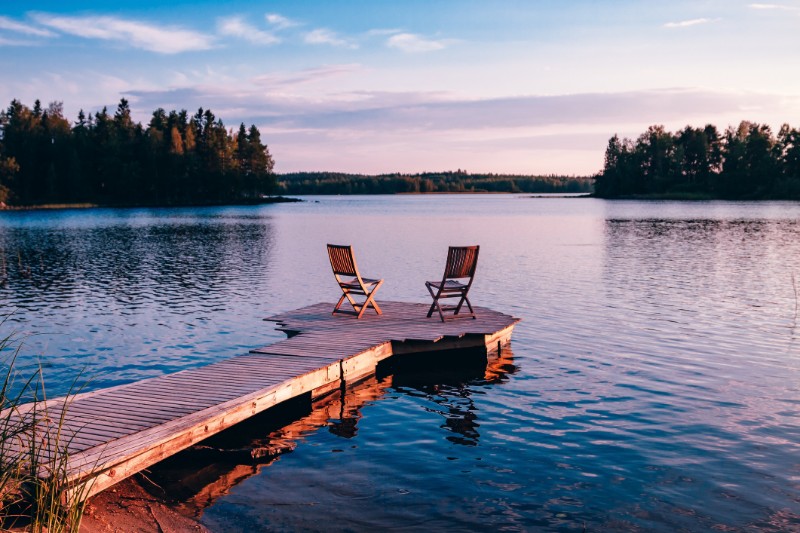 Lake Texoma homes aren't just great luxury residences, but they also make excellent additions to your asset portfolio. That's why if you're planning to get the best resale price from your Lake Texoma real estate, then it makes sense to invest in improving your shoreline before making your property available to buyers.
You're Selling the Lake
Remember that when you sell a lakefront home, in a way, you're also selling the lake itself. In this case, Lake Texoma is the main attraction of any home in its periphery, so make sure to make the most out of the lakeside view and your patch of the shoreline.
One effective way to boost your property's value is by clearing out and cleaning up your shoreline. That way, you give prospective buyers an unobstructed view of the water and shore.
Make sure that trees, bushes, and shrubs are neatly trimmed. Also, ensure that the path from your home to the shore is devoid of any debris and obstructions.
Clean your lakeside windows and set curtains aside in the daytime for a better view of the lake from inside the house. This simple strategy can actually do wonders for a prospective buyer's first impression.
A Lakefront Home Has Two Curbsides
We already mentioned first impressions, and this is something worth building up through winning curbside appeal if you want your property to stand above other Lake Texoma homes for sale.
What's interesting about a lakeside home is that your curbside isn't just the driveway and front yard – your dockside and lake shore frontage also deserve high points in the curb appeal category. So, don't just concentrate on home facades and front yards for renovations and remodels – your dock could use some sprucing up, as well.
If you have a boat of your own, you can offer a view of the property from the lake for more wows. When you show potential buyers that your property can be as presentable when viewed from the lake as it is when viewed from the driveway, you can dictate a higher asking price for your lakefront home.
You're Selling the Lifestyle
Just as important as the lakefront property is the lifestyle that comes with it. Don't be afraid to stage your shoreline with picnic tables, an outdoor grill, and a lounge chair or two to give a laid-back or fun vibe. If you own a jet ski, kayak, or canoe, make sure it's moored by the dock and ready to go.
The dock itself should be structurally sound. That's why it's important to have it inspected regularly and to make the necessary repairs if need be. To update its look, a budget-friendly idea would be to give it a fresh coat of paint.
For help in selling your Lake Texoma home, then Servant's Heart Realty is ready to assist you. Our team of agents will be on hand to help you make the most out of your lakefront real estate investment. Call us at 580.246.0010 or send an email to realtor(at)russ-parker(dotted)com.