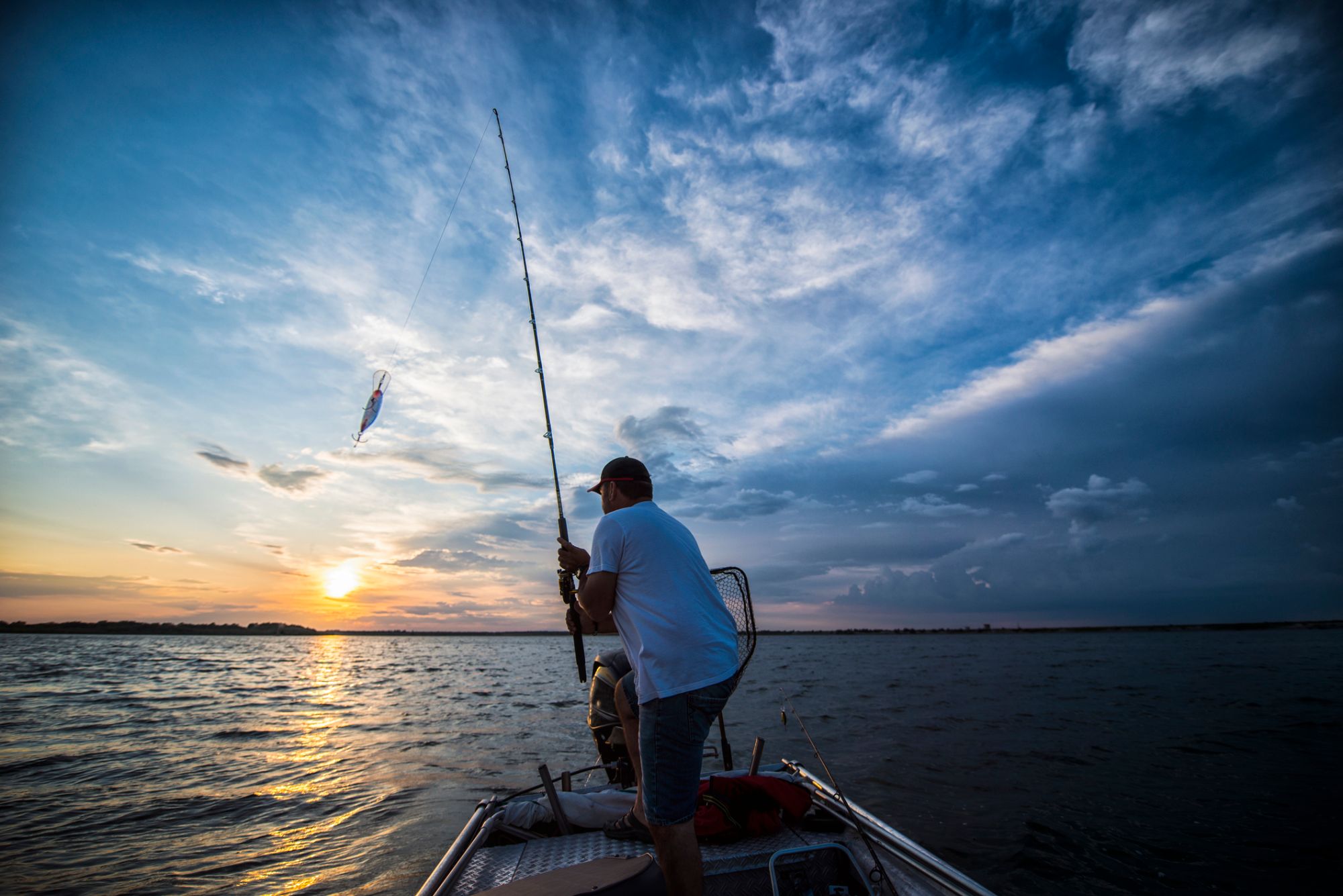 Kingston may seem like a diminutive dot in the wide expanse of Oklahoma but it holds the promise of adventure and magnificent vistas of lush rolling hills. Located deep within Chickasaw Country, this progressive town has become a favorite tourist destination, primarily due to its proximity to Lake Texoma. Some travelers fell in love with the place and decided to find their own abode from among the lovely homes for sale in Kingston, OK.
What is a visitor to do when they arrive in Kingston? Check out this list of recommendations from us here at the Lake Texoma Real Estate Company.
Reel in stripers from Lake Texoma
The waters of Lake Texoma are known to be conducive to the spawning and growth of striped bass. Because of this, Lake Texoma is considered to be the Striper Capital of the World.
Those with a passion for fishing troop to this man-made lake and usually billet themselves into any of Kingston's hotels for the duration of their stay.
Choose your adventure in Lake Texoma State Park
While fishing on the lake is what draws in crowds, there are other things to do while in the vicinity of Lake Texoma. The state park here has a bevy of facilities that will allow you to choose your kind of fun. You can take to the waters and go boating, kayaking, or swimming. For land-based activities, you can hike or bike on the moderately challenging trails or go camping here. You can also challenge your friends to a friendly game of volleyball. But if you fancy something a little more laid-back, simply explore the surroundings and observe the wildlife here.
Practice your swing in any of two Kingston, OK golf courses
Anglers aren't the only ones who enjoy the convenience and tranquility of Kingston. Golfers of all capabilities can also come here to swing all they want in any of the two golf courses here – Chickasaw Pointe Golf Club and Buncombe Creek Golf Course. Both are 18-hole courses spread along the hilly terrain of the town.
Chickasaw Pointe Golf Club is among the major amenities of Pointe Vista Development located near the lake. Since its opening in 1999, it has garnered accolades from local and national golfing communities.
Buncombe Creek Golf Course, meanwhile, is a family-owned property that started out as a peanut ranch and cattle farm. As of 2001, it opened its doors to the public as a lovely golf course with a driving range and practice putting green.
Refuel both vehicle stomach at Texoma Chickasaw Travel Stop then try your luck at Texoma Casino
This convenience store is a must-visit, especially before and after your travels through Texomaland. Food and the highest-quality fuels are what draw patrons in.
The Kingston branch of CTS is conveniently located beside the Texoma Casino. Located between the town proper and the state park, this casino serves customers 24/7 and features more than 370 e-gaming machines.
The excitement of trying a new adventure never wanes here in Kingston. So, if you're in the market for prime Kingston, OK real estate, come and discuss your real estate goals with our team at the Lake Texoma Real Estate Company. Call us at 580.564.6216 or email realtor(at)russ-parker(dotted)com so we can help you.