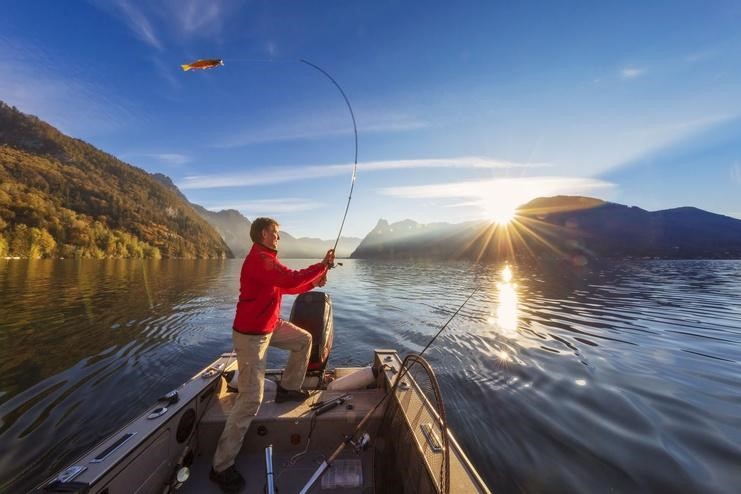 Nestled along the Red River between Texas and Oklahoma, Lake Texoma is one of the region's top outdoor destinations, attracting over six million visitors every year with its picturesque natural surroundings and wide variety of recreational activities.
Beyond its identity as a popular tourist destination however, is a close-knit, laidback community that offers a high quality of life, along with convenient access to big city amenities in the nearby Dallas-Fort Worth Metroplex.
If you're thinking about living in Lake Texoma, here are a few of the many things you can look forward to when you're living in the area:
Top-rated wines
Wine connoisseurs will be able to sample an excellent selection of wines in the Texoma American Viticulture Area, which encompasses over two million acres just south of Lake Texoma.
For an unforgettable wine tasting experience, be sure to go on a tour of the Munson Wine Trail, which features 12 of the finest wineries in Texas.
Superb golf courses
Avid golfers will feel right at home in Lake Texoma, as the area features several excellent golf courses for players of all skill levels. Golf courses in Lake Texoma are guaranteed to provide a seamless playing experience, with their well-designed course layouts, gorgeous scenery, and top-notch amenities.
Some of the must-visit golf courses you can find in the area are:
Tanglewood Resort & Conference Center
Chickasaw Pointe Golf Club
Buncombe Creek Golf
Year-round fishing
Striper fishing is one of the main attractions in Lake Texoma. Known as the "Striper Fishing Capital of the World," Lake Texoma is one of only a few inland lakes in the world where stripers reproduce naturally. In fact, the quality of stripers living year-round in Lake Texoma is considered one of the best in the country. In addition to stripers, other types of fish you can catch in the lake include largemouth and smallmouth bass, blue catfish, crappie, and alligator gar.
It's not an exaggeration when we say every angler should experience fishing in Lake Texoma at least once during their lifetime!
Incredible outdoor destinations
There's no shortage of amazing outdoor activities to enjoy when you're living in Lake Texoma!
Spend a night underneath the stars by going camping in beautiful locations like Paradise in Lake Texoma, Juniper Point, or Little Glasses Resort & Marina. If you're looking forward to a fun outdoor adventure, there are plenty of scenic trails you can explore as well, which you can find in popular outdoor destinations like Lake Texoma State Park and the Hagerman National Wildlife Refuge.
Excellent real estate options
Prospective homebuyers will be able to choose from a top-notch assortment of homes designed to accommodate any type of lifestyle in Lake Texoma. If you're in the market for a waterfront home, the selection of properties in the area is hard to top, as they boast a seamless combination of panoramic views and first-class amenities designed to offer a relaxing lifestyle.
Visit this page to see some of the best Lake Texoma real estate options available today!
Searching for the finest selection of Lake Texoma waterfront homes for sale? Get in touch with Servant's Heart Realty today by calling 580.246.0010